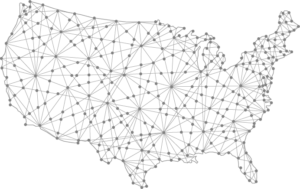 A Local Cloud That Communicates and Supports
Cywest earned U.S. Patent No. 11,362,912 for its internal support systems that enable Cywest to offer the only Service Level Agreement to include Cloud, Communications, Support and Security.
Now you can localize your applications, replicate data, and securely connect with confidence.
How We Help
Integral Aerospace, a world-class aircraft parts manufacturer, shares their experience working with Cywest's network solution. Their production of military-grade products needs military-grade security—which makes Cywest's high-performing network a perfect fit.
Ready to transform your cloud?
Talk to us about building resiliency and performance into your existing
cloud.